At GeneralSurgery we offer some of the best hospitals with the best services and medical professionals. We have operations services in Spain (Marbella and Benalmadena), Costa Rica and Poland. These are 3 countries with a high quality of life but with affordable prices. Spending days or months in any of these countries can bring you a lot for less money. Also, during the trip you can take the opportunity to go on tourism and see the beautiful places they offer.
The hospitals you will find according to the country you want to go to are the best in the area and have great prestige. The hospitals selected by GeneralSurgery have a multitude of medical specialties and medical professionals with high qualifications and experience in each specialty. These hospitals have the latest technology and medical methods that will make you feel safe at any moment.
Choose the country you want to go to for your intervention and choose the specialty or operation you need. We will ensure that the trip and the surgical process is a unique experience and to your satisfaction.
Discover the hospitals selected by GeneralSurgery and ask us any questions you may have. We are at your disposal for any question or consults.
Below you will find the countries in which we offer you a list of professional and experienced private hospitals.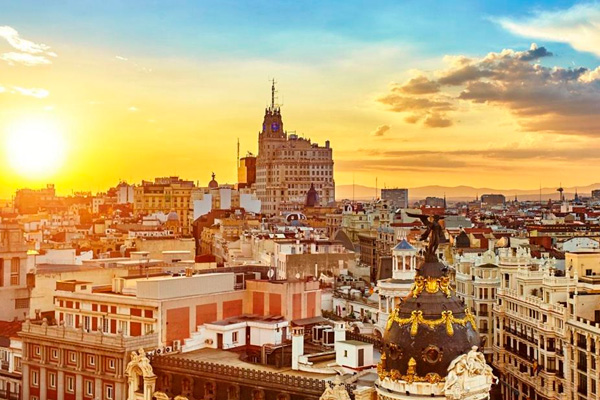 Spain is a synonym of quality of life, good weather, great gastronomy, culture, history... The country of Spain gives great possibilities to tourists who come for various reasons. Many seek to rest, others make beach tourism, shopping tourism, health tourism ... The latter is what we are going to focus from General Surgery. We have available a list of hospitals in Spain with a multitude of medical specialties in the heart of the Costa del Sol.
Poland is a European country with an economic level cheaper than the average. It is one of the reference countries for health tourism or health tourism. There are reference hospitals in Poland in the medical thanks to the use of the latest technology, professional doctors with great experience and comforts and facilities. The best hospitals in Poland and that General Surgery recommends are those of Carolina Medical Centrer in Warsaw and LUX MED in Warsaw.
Costa Rica is a natural oasis with a tropical climate that makes it very attractive for tourism. Every year Costa Rica is visited by people looking for beach tourism, medical tourism, active tourism and much more. The medical tourism plays a fundamental role due to the economic prices, the high technology and the qualified doctors that have some hospitals in Costa Rica. Health tourism in Costa Rica will make you save and enjoy a unique place like Costa Rica.